All news
September 30, 2021
ICOM-DRMC 2021 Registration Start!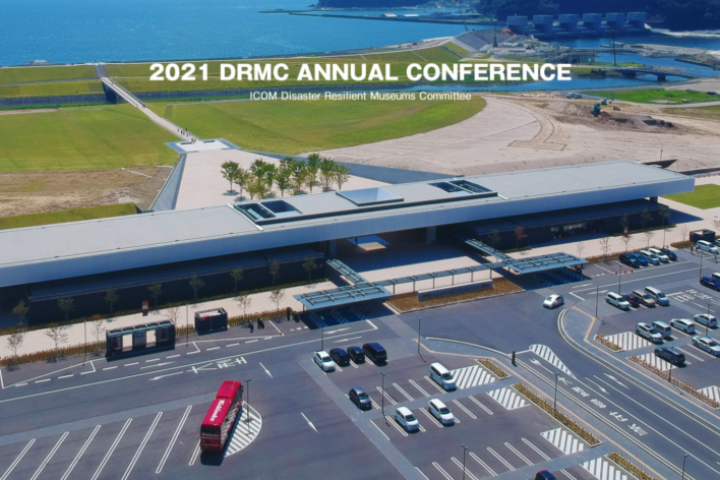 The ICOM Disaster Resilient Museums Committee (DRMC) invites papers for its 2021 hybrid conference, "Interdisciplinary Networks for Cultural Heritage Risk Management: Case Studies and Opportunities for Collaboration." Around the world, museums are aware that their staff and collections face risks from disaster events—including earthquakes, tsunami, fire, climate change, in addition to political instability and conflict. The prior experience of museum professionals in addressing these disasters helps to inform our field about strategies to help safeguard lives and collections. With the backdrop of the Tenth Anniversary of the Great East Japan Earthquake, ICOM DRMC is bringing together a conference that shares knowledge and expertise, case studies of good work done by museum professionals ahead of a disaster, responses to a disaster, as well as examples of strategies that failed. We will explore questions such as: How should museum professionals plan for a disaster? With what governmental and non-governmental actors has it been beneficial for museums to coordinate their actions and responses? What training aids have been particularly helpful? What have museums done in a moment of crisis? What strategies and interventions have not succeeded and why? What might have been done differently? What role do museums have in commemorating a moment of disaster and its aftermath? What is the role of leadership in responding to disaster events in a museum?
In raising these questions, ICOM DRMC aims to strengthen the expertise within ICOM on disaster risk management by encouraging professional networking around this important global topic. This conference will be held both in person and hosted online via Zoom.
https://site2.convention.co.jp/icom-drmc2021/en/index.html
https://www.facebook.com/ICOMDRMC/
---
About ICOM-DRMC
The International Council of Museums' Disaster Resilient Museums Committee (ICOM DRMC) is the ICOM International Committee with the mission to serve museums globally as an effective, inspiring, instrumental, and cooperative interdisciplinary platform aboutemergency preparedness and disaster response.
The ICOM DRMC's goals are:
Goal 1
To increase awareness about the importance of disaster risk management and museums within ICOM.
Goal 2
To identify opportunities for collaboration with other stakeholder organizations in the field of cultural heritage and disaster response.
Goal 3
To provide a mechanism among the museum community for the dissemination of information resources, training opportunities, and professional networking about disaster risk management.