All news
May 28, 2020
Report: Museums, Museum Professionals and COVID-19 Publication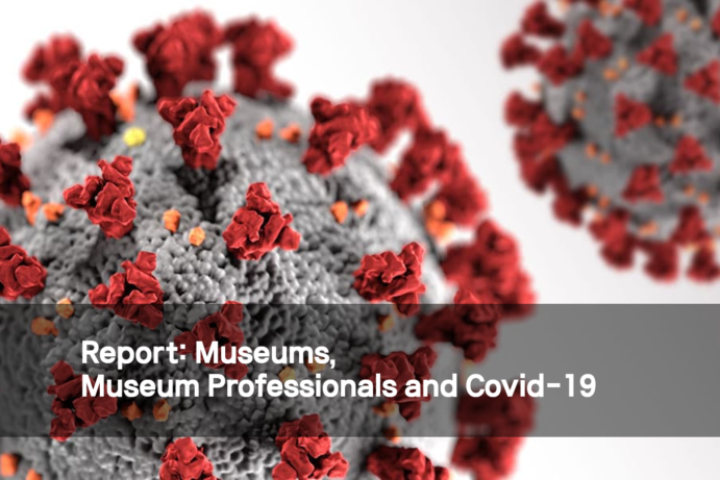 The COVID-19 pandemic has disrupted the activities of museums all over the world, threatening their financial survival and the livelihood of thousands of museum professionals. The International Council of Museums responded to the emergency by quickly adapting its work to better respond to the difficulties of its network. With the support of our partner organisations and the expertise of our International Committees, we drew up recommendations on how to deal with forced closures and advocated on behalf of museums, calling on policy and decision-makers to urgently allocate relief funds to assist museums
and their professionals.
In order to gather information about how the ongoing COVID-19 outbreak is affecting and will effect the cultural sector in the short and long term, ICOM launched a global survey to analyse the impact of lockdowns. The survey covered 5 themes: the current situation for museums and staff, expected economic impact, digital resources and communication, museum security and conservation of collections, freelance museum professionals.
This report analyses almost 1,600 responses from museums and museum professionals in 107 countries, across five continents, which were collected between 7 April and 7 May 2020.
An important aspect that came to light was the disparity of the responses received from different world regions (as defined by ICOM's regional subdivisions), which will be analysed in more detail in the "Participant Profile" section. For this reason, the global data is accompanied by data broken down by region, where possible.
We do not claim that this data represents all museums but the responses received do highlight a widespread climate of uncertainty about the future of cultural institutions, and the need for governments to respond with equal strength to ensure the future of museums and the invaluable cultural heritage they hold – as museums are an essential part of the identity of peoples and nations, a vital element for the communities they serve and pivotal drivers of local development.